Woodsman Beard Company Dubai Sunrise Beard Balm
With notes of Frankincense, pine, black pepper, and mulled spice's and winner of the golden beard award the medium hold of the Woodsman Beard Company Dubai Sunrise Beard Balm will have you looking sharp and smelling great!
THE FINEST ORGANIC INGREDIENTS – Woodsman beard balms are created using only the best 100% natural, organic ingredients. Handcrafted in the UK, each product is made with a proprietary blend of organic oils, butters and waxes. and none of the products are tested on animals.

SOOTHING & CALMING FOR THE SKIN – If you are currently going through the beard growth stage, you may be experiencing itchiness as a natural part of the growth phase. Woodsman has it covered, with their best-selling beard balm which is designed to help calm any irritation whilst also moisturising your skin, leaving a great scent and a healthy beard.

HANDMADE IN THE UNITED KINGDOM IN SMALL BATCHES – All Woodsman Beard balms are handmade in the UK with love and care. All products are created in small batches to ensure you receive the freshest and highest quality products to keep your beard in great shape.
30ml
Woodsman Beard Company Dubai Sunrise Beard Balm Ingredients
Shea Butter (Butyrosperium parkii), Carnauba wax, Jojoba Oil (Simmondsia chinensis), Sweet almond oil (Prunus dulcis), Vitamin E (Tocopherol), Grape-seed oil (Vitis vinifera), essential oil blend.
Warnings
Contains nut oil
If irritation occurs stop using immediately
Do not consume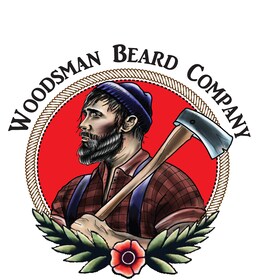 About Woodsman Beard Company
Woodsman Beard Company was born after repeatedly searching the high street for natural beard care products to no avail. After months of hard work and perseverance, Woodsman Beard Company was officially launched in 2016 with the focus being to bring an all natural, vegan beard care range to the UK. Now 2 years on Woodman Beard Company have expanded to bring their natural beard care range to the rest of the world.
Woodsman Beard Company believe in providing customers with grooming products that are not only high in quality, but are made with 100% organic, natural ingredients.
Based in West Yorkshire, all products are chemical free, and never tested on animals